Everything You Need to Know about the Blue Screen of Death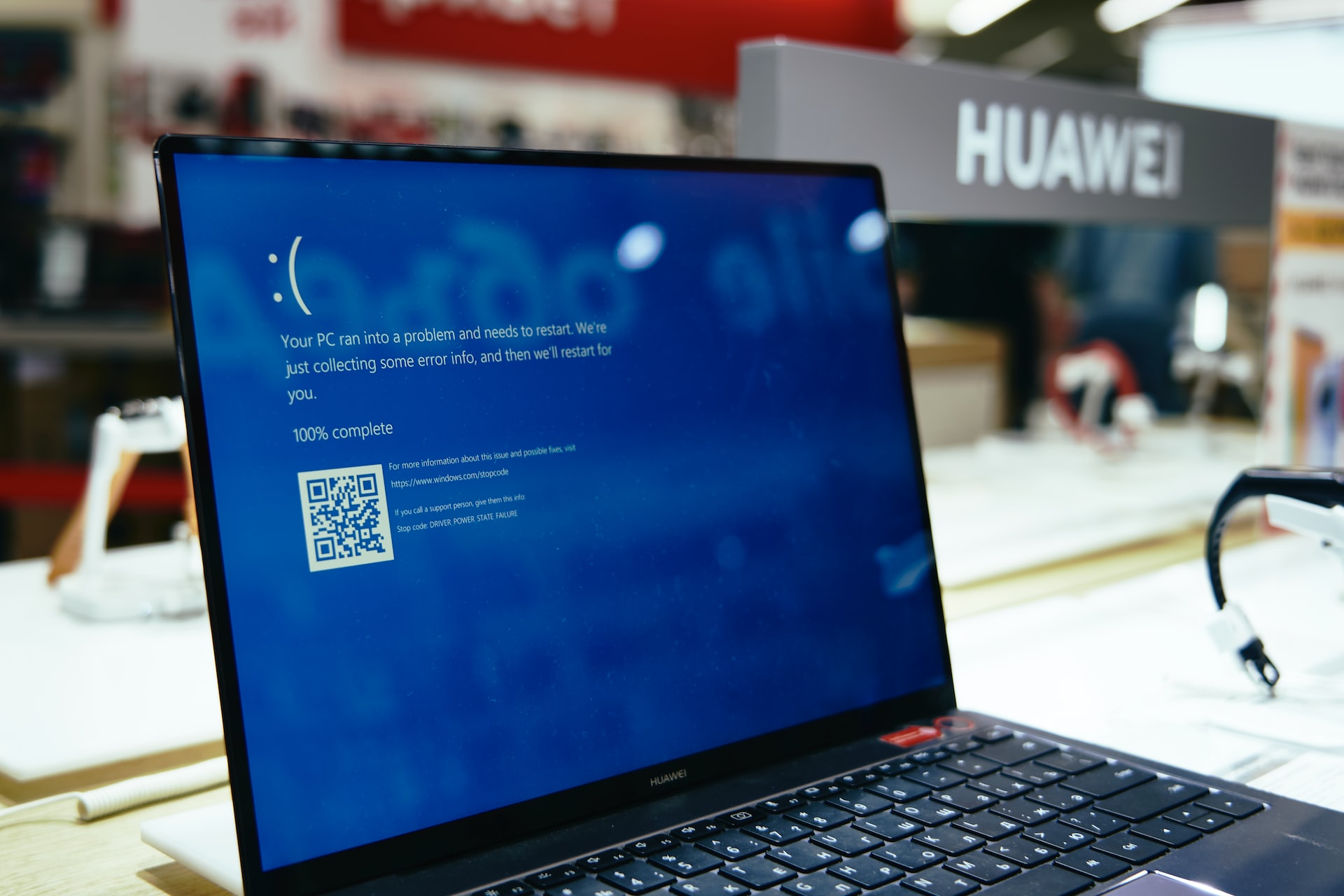 Computers used to be a luxury because they were so expensive. Today, most homes have at least one computer, and they are often used for various tasks such as online shopping, paying bills, and communicating with friends and family. For this reason, everyone is encouraged to take care of their computers, especially since they can experience various issues.
One such example is the so-called blue screen of death. The blue screen of death is a blue screen that is displayed on a computer that has suffered a fatal system error. The error typically includes a message like "Your PC ran into a problem and needs to be restarted. We're just collecting some error info, and then we'll restart for you." Naturally, seeing the BSoD is unnerving, especially if you're not expecting it. For this reason, we'll discuss the BSoD and how you can fix it.
More about the Blue Screen of Death
The blue screen of death is also known as a stop error. The blue screen results from a critical system error; if you're lucky, the message will also include some information about the error. However, a lot of the time, you won't have any clue what caused the blue screen.
The most common cause of a BSoD is a hardware malfunction. For instance, if you have a faulty graphics card or your RAM fails, you may experience a blue screen of death. However, it's also possible that critical system files are corrupted or missing. This can happen if you recently installed a new program or if Windows was recently updated.
Beyond that, there are also other causes of a BSoD, such as:
Device Driver Errors
A device driver is a software that allows your computer to communicate with hardware devices. If a device driver is outdated, corrupt, or incompatible with your system, it can cause a blue screen of death.
Registry Key Problems
The registry key is the database that Windows uses to store information about your computer's configuration. If a registry key is damaged or corrupt, it can cause a blue screen of death.
Troubleshooting the Blue Screen of Death
If you experience a blue screen of death, there are several steps you can take to troubleshoot the problem.
Try restarting your computer. If the blue screen appears again, try running your computer in Safe Mode. To do this, restart your computer and press the F8 key before the Windows logo appears. When the menu appears, select Safe Mode. If your computer starts in Safe Mode, try running your computer's virus scanner. You can download and install Microsoft Security Essentials for free if you don't have a virus scanner.
If you're still experiencing the blue screen of death, try restoring your computer to an earlier point in time. To do this, open the Control Panel and select System and Security. Under the System heading, click "System Protection." On it, click the "System Restore" button, select a restore point and click "Next." Click "Finish" to restore your computer.
If you're still experiencing the blue screen of death, you may need to replace your computer's hardware.
Preventing the Blue Screen of Death
To avoid the blue screen of death, you can take the following steps:
Update Your Computer's Drivers
If you're using new hardware or software, update your computer's drivers. Drivers enable your computer to communicate with the hardware and software you use. If they're outdated or corrupt, they can cause problems.
Scan Your Computer for Viruses
If you think your computer might be infected with a virus, it's a good idea to scan it with an antivirus program. Viruses can cause all sorts of problems, including the blue screen of death.
Disable Your Computer's Hardware Acceleration
If you're using a dedicated graphics card, you can disable hardware acceleration. This will help improve your computer's performance and might fix the blue screen of death.
To disable hardware acceleration, open the graphics control panel and look for an option to disable it. How you do this will depend on the graphics card you're using. If you're using integrated graphics, you can disable it in your computer's BIOS.
Use a Registry Cleaner
If your computer has a BSoD, you can fix it using a registry cleaner. This will scan your registry for errors and fix them.
Conclusion
The blue screen of death is problematic for various reasons, and it can be challenging to fix. However, there are several ways to fix it, and it's only a matter of taking care of your computer, meaning you must be vigilant. All that matters is that you don't let it happen too often.
If you're looking for a computer repair service in Perth, Gold PC Services can help you! Our professional computer technicians will ensure your PC is back up and running in no time, all for affordable prices. Reach out today via info@goldpc.net.au and allow us to help you!
If you're a Mac user, chances are you've experienced the frustration of a slow Mac. A slow Mac can be caused by a variety of things including hardware issues, software issues, or even user error. Whether you're running an older model or the latest MacBook, there are a few things you can do to troubleshoot… read more...
The world of gaming PCs is full of joy and excitement, but it can also be fraught with technical difficulties. From hardware malfunctions to software bugs, there is a range of common gaming PC problems that can hit anytime without warning. Fortunately, it's usually possible to solve these problems without having to call in a… read more...